Everywhere you look around Schull you will notice that the Volunteers of Schull Tidy Towns have been at work...

These are just a few of their recently completed Projects
WELCOME SIGN OF BOAT
Sculptured Stone surrounded with colourful shrubs and seasonal bedding at the Eastern Entrance to Schull
WILDLIFE - BIRD BOXES
installed on foreshore walks and insect Hotels in Pier Road Car Park
BEACON SCULPTURE
created by local artist Carol James and kindly sponsored by Cork City Ford
We are most grateful for all contributions to assist in funding our projects and we thank Cork County Council
and a host voluntary contributors
Schull Tidy Towns is a sub-committee of Schull & District Community Council. We work work together on lots of different projects. We very much appreciate their support.
THANK YOU ONE and ALL
ONGOING PROJECTS
Upgrading of Street Furniture
Continuing with more Street & Heritage Signage
Approach Roads Enhancement
Tra an Oileain Wildlife Habitat
Tra an Oileain maintenance with Schull Community Council
Continued Enhancement of Car Park & Playground area opposite Hotel
Floral Displays around the Village
More Native Trees
Graveyard Improvements
Enhancement of Pier Road & Ardmanagh Car Parks
Biodiversity Projects & Signage
Schools Flora & Fauna Map
Awards to recognise & promote local involvement
DO YOU HAVE ANY SUGGESTIONS ?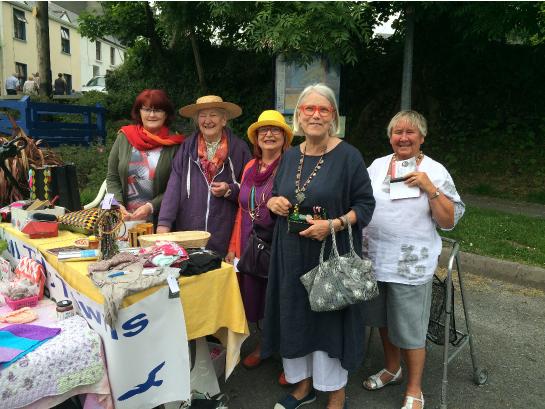 RAISING FUNDS AT SCHULL SUNDAY MARKET